Ossipee—March 23, 2017—Ossipee officials tossed a coin after Kathleen Maloney and Sandra Martin received the same number of votes in last week's election to fill the Select Board seat being vacated by Frank Riley. Martin won the toss. Roy Barron, who also ran for the post, was a distant third in the vote tally.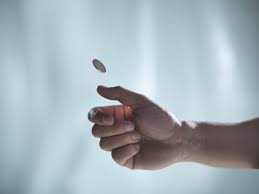 In a contentious contest, Ossipee voters agreed to accept as a gift a build-out study being funded by Dan Hole Watershed Trust. The approval came despite the objections of Select Board Chair Rick Morgan, who last year led a successful fight to deny town funds for the study, and who has continued to express his belief that the conservation commission will use the data to take property off the tax rolls.
Morgan fared better with a warrant article he championed to create a $25,000 capital reserve fund for the possible future purchase of Ossipee Lake shorefront property for a new town beach. Morgan says the town has land in mind but has provided no additional information. Voters approved the fund.