Freedom–August 9, 2019–The state issued a cyanobacteria advisory for middle Danforth Pond today after assessing samples taken from the shoreline in the Abenaki Drive area.
The first sample quickly decayed, but a second sample was viable and was found to exceed the state's threshold of 70,000 cells per ml of cyanobacteria. Signs were posted in the affected area advising residents and visitors to avoid contact with the water. Pets should also be kept away.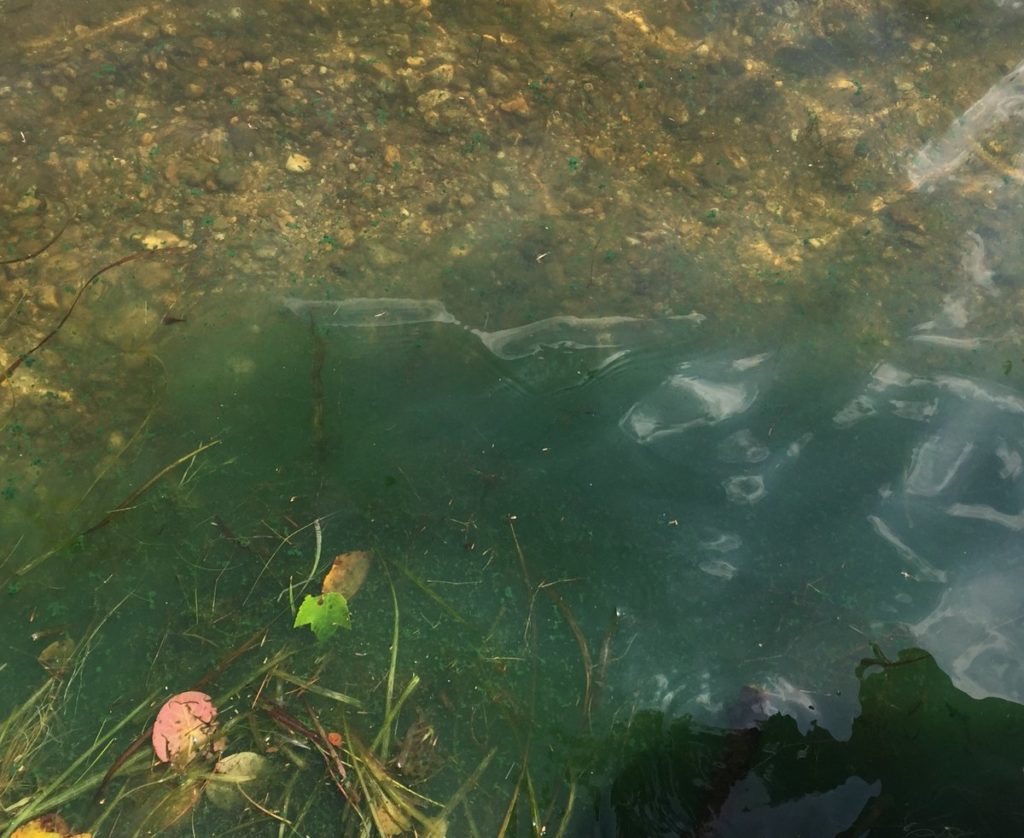 The state's notice stated that "observations have been noted at both ends of the pond and are likely to move through to other connected ponds."
The advisory is not based on a toxin evaluation, and is intended as a precautionary measure for short term exposure. It will remain in effect until DES confirms that cell concentrations of the bloom have subsided.
Cyanobacteria, once known as blue-green algae, are natural components of water bodies, but blooms form when there are extra nutrients present in the water. Some cyanobacteria may produce toxins that can be harmful to humans and pets.
Danforth Pond residents and visitors are asked to be on the lookout for water that has a surface scum, changes colors, or appears to have green streaks or blue-green flecks aggregating along the shore. New blooms should be reported to the state at (603) 848-8094.