Effingham—October 24, 2019—Green Mountain Conservation Group (GMCG) will hold a public ribbon-cutting ceremony next week to celebrate the opening of a family-friendly walking trail on land it helped save from development as a commercial trash transfer station two decades ago.
The official name of the 41-acre parcel is the GMCG Natural Area.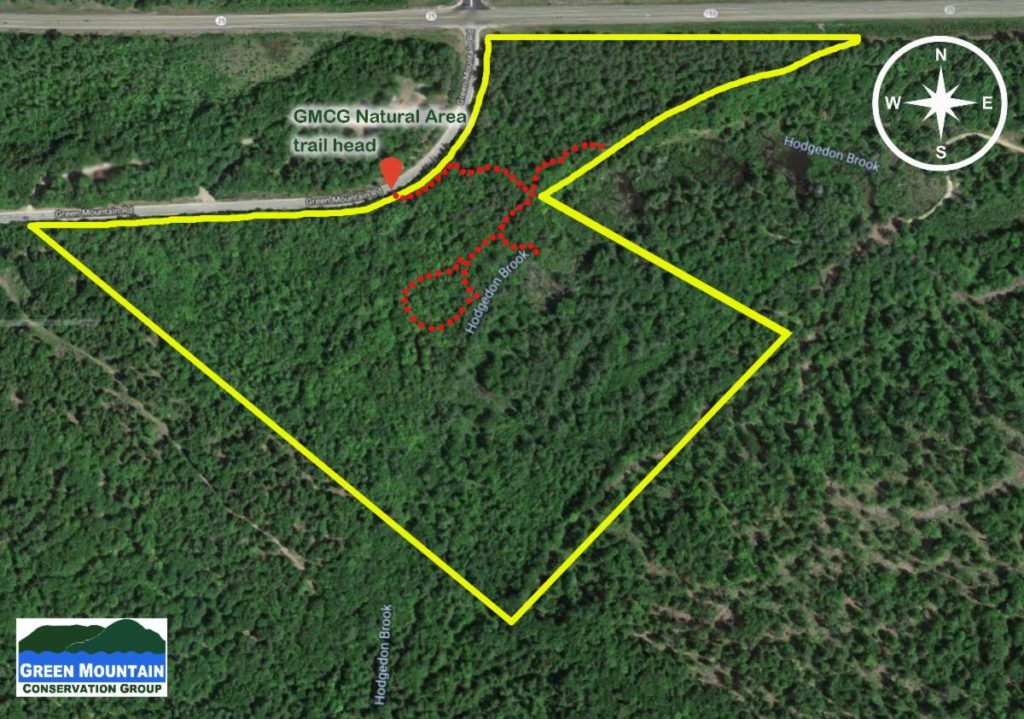 The opening ceremony will be held on Tuesday, October 29, at 1 p.m. at the trailhead on Green Mountain Road, a stone's-throw south of Route 25 at the intersection of Route 153 North in Effingham.     
In 1999, the land appeared headed for development by a waste management company until an ad-hoc group of area residents announced their opposition. GMCG, which had formed just two years earlier, stepped in to help with public education and research to establish the potential impact of the business on the area's water resources.
Months of community meetings and letter-writing campaigns ensued as evidence of the business's potential impact accumulated. Eventually the purchase option expired, and in 2000 an anonymous donor purchased the land and gifted it to GMCG for conservation. 
In a news release, GMCG said that while its main focus was protecting the aquifer, the region's primary source of drinking water, it was also concerned with the land's importance as a link to other conservation parcels, and its use as a corridor for wildlife movement and habitat sanctuary.  
"In the end, the land was protected and GMCG's land conservation efforts began," the organization said in its news release. 
Today, the Effingham-based organization protects more than 2,000 acres of land in the Ossipee Watershed through conservation easements or fee ownership in support of local agriculture, wildlife, forestry, and scenic vistas, as well as water resources.