Freedom—May 12, 2021—As of May 11, the lake level is only 9″ below summer level, and going up. The new north side dam controls are in use. Flow rate has been reduced twice in the last two days resulting in a small increase of the lake level. No significant rain for more than a week, so the dam managers are making good use of what we have.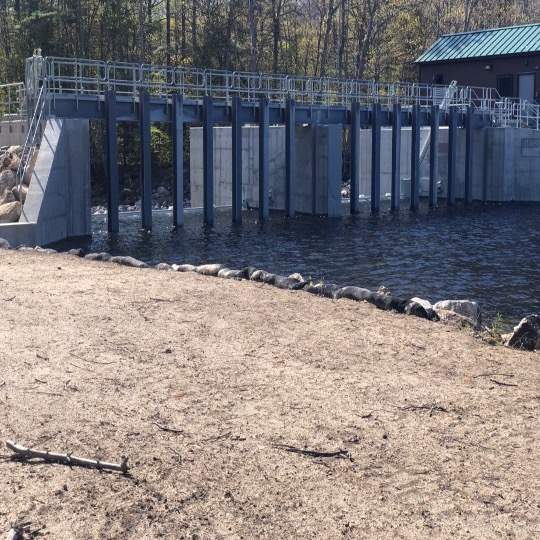 Our boat and dock are in. Sunday we took a ride to the big lake. Had no trouble with low water (or cakes of ice). So far no black flies or pollen from the pine trees.
We have a new service on Broad Bay provided by the new owners of the marina. It's a full time camera view of the launch ramp and dock area with a reach as far as our dock, part way up the east side of the bay.
On Saturday I watched installation of the first docks on east side of the ramp, and on Monday the first boats tied to the docks.  By this morning they also had some of the west side docks in place.
Here's the link to the webcam:
https://www.goodhueboat.com/live-lake-cam-ossipee/.
Bob Smart