Freedom—October 21, 2021—Tim was at the dam this week and filed this report:
The East Channel at the new dam, high and dry. The gates have been lowered 12″ and the drawdown has begun.
The serenity of Lower Berry Bay, as the drawdown progresses. Lake Elevation is currently at 406.0, on its way to 404.0. Fall has arrived.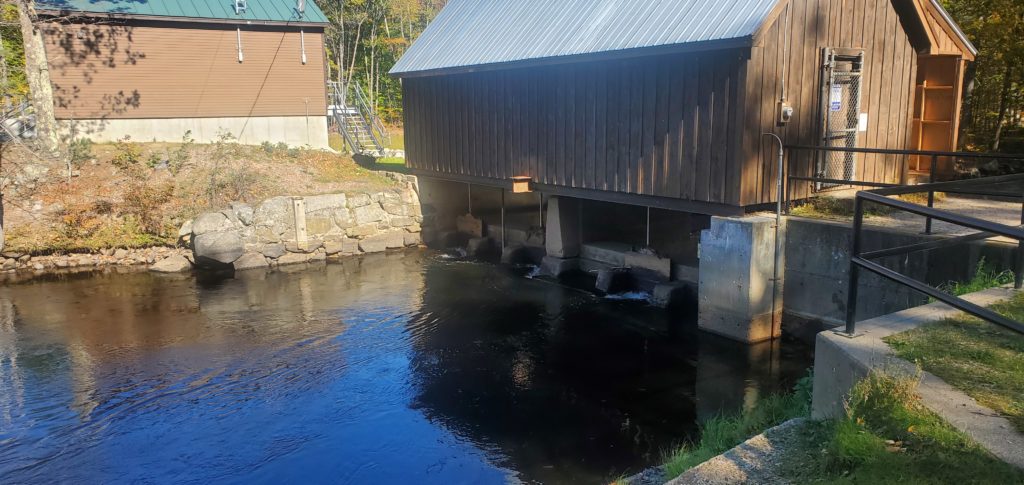 Ossipee Lake saying goodbye to the dams, streaming towards the sea, first paying its respects to the Ossipee River, then flowing on to the Saco to greet the Atlantic and join its salty sibling.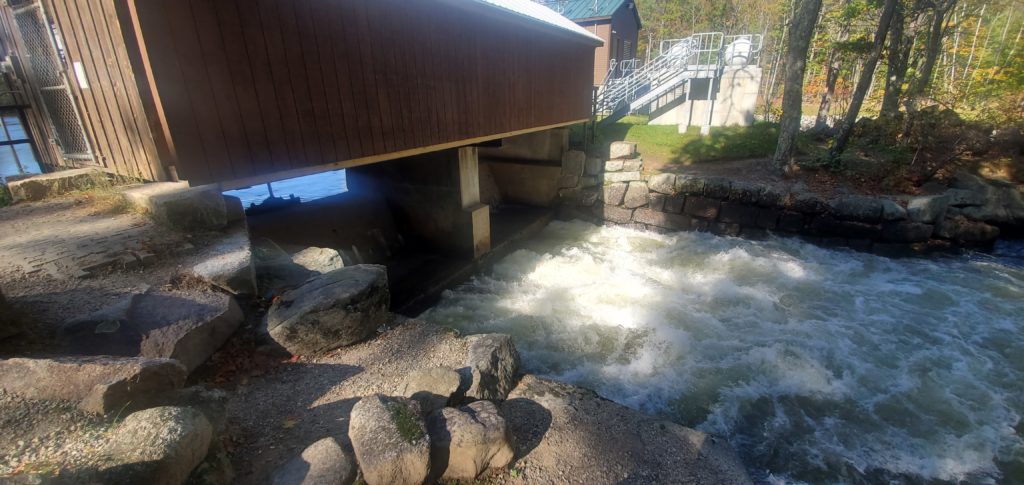 The lake's annual cycle nears its conclusion, as the drawdown continues. I often wonder what it must be like to be a fish, such as a salmon, experiencing their adventure back to the sea. Their life cycle continues also.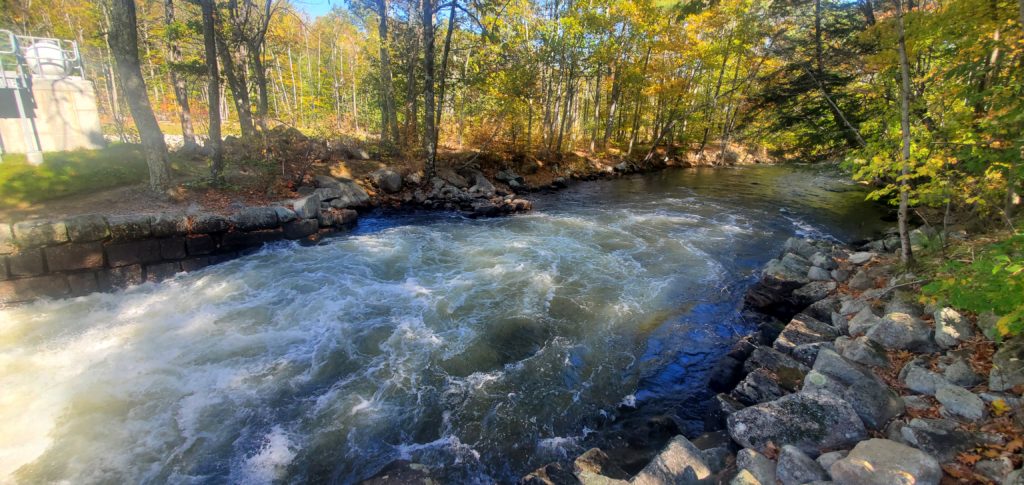 The millions of gallons of water from the lake and beyond, on the journey seaward through the three older gates, which are fully opened. A bit of energy here, unfortunately not harnessed! Soon the snow and ice will arrive and envelop the lake and bays, as they hunker down for a long winter's sleep. See you in the spring, our mighty waters.