Concord—July 25, 2023—NH LAKES, the state's non-profit advocacy organization, wants to hear from you about high-water conditions as they relate to boating safety, water quality and flood damage.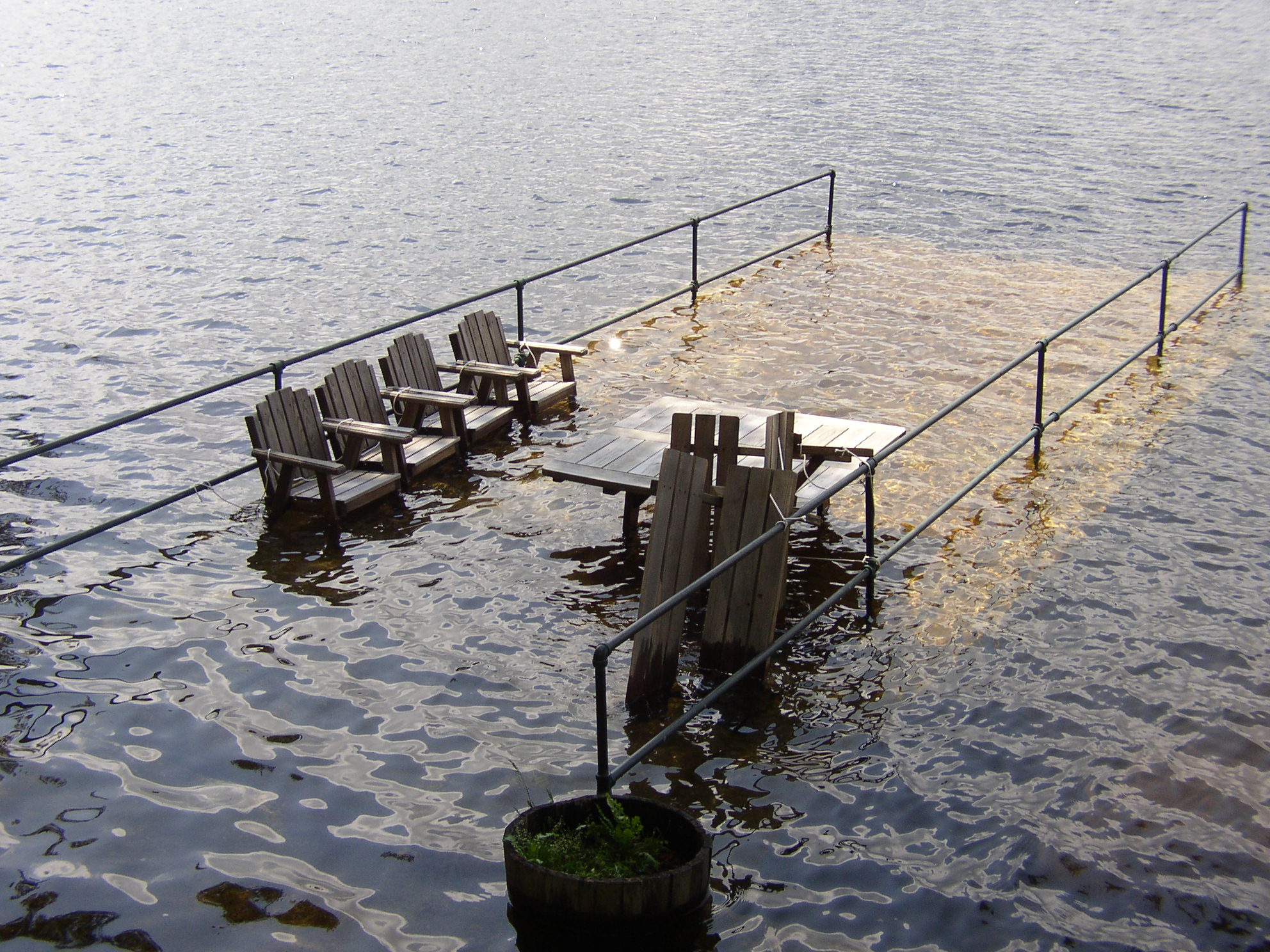 The request comes on the heels of a series of high-water events that have plagued the state's lakes and ponds since the beginning of summer.
Earlier this month, Ossipee Lake Alliance issued a call for boaters to voluntarily slow down after it received reports of hazardous debris in the big lake and bays, and serious shoreline erosion from boat wakes.
The request was seen by close to 4,000 people and received a generally positive response. Other lake organizations issued similar calls as it became clear that Marine Patrol was not going mandate headway speed while lake levels were high.
In an email to the Alliance, NH LAKES said Marine Patrol does not have the authority to issue an emergency mandatory no-wake order. That responsibility appears to be vested in the Commissioner of the N.H. Department of Safety, to which Marine Patrol reports through the N.H. State Police.
Given the long chain of command between Marine Patrol and the Commissioner of Safety, and with erratic and extreme weather events on the rise, NH LAKES will be seeking the state's help in coordinating rapid inter-agency responses to high-water events in the future.
Toward that, it is asking boaters and property owners to share stories and photos of their high-water experiences this year and in previous years. Your information can be posted to an online form at this NH LAKES address: https://s.pointerpro.com/lakelevel.
NH LAKES is a 501(c)3 non-profit organization based in Concord. It's website is at www.nhlakes.org.