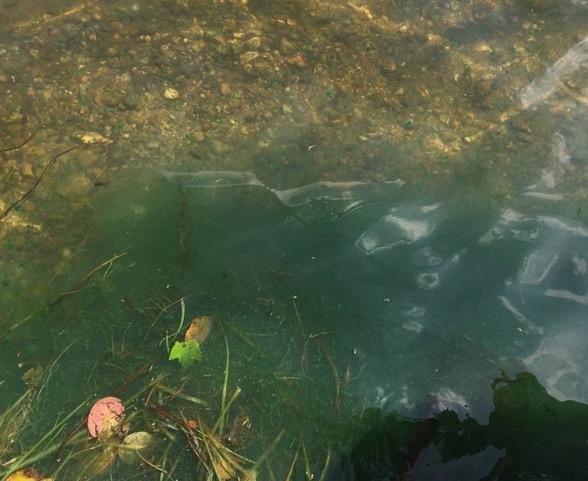 Cyanobacteria blooms are naturally-occurring but potentially toxic phenomena. An integral part of our natural ecosystem, they were known for years as blue-green algae, something that seemingly appeared and disappeared at random during summer.
While most cyanobacteria compounds are harmless, they can also be toxic. A bloom of harmful cyanobacteria, known as HCB, can release enough toxins in the water—and even through the air—to cause neurological damage. Once a bloom appears, it can take several weeks to dissipate.
Warming lake water and increased sediment favor cyanobacteria development. Stable in the spring when they reside in sediment at the bottom of the lake, by August they float upward and aggregate as surface blooms.
The increased number of reports of cyanobacteria blooms on the lake has them on our radar. If you think you have spotted a new patch, take a picture and email it to Amanda McQuaid at Amanda.McQuaid@des.nh or phone her at 603-271-0698.