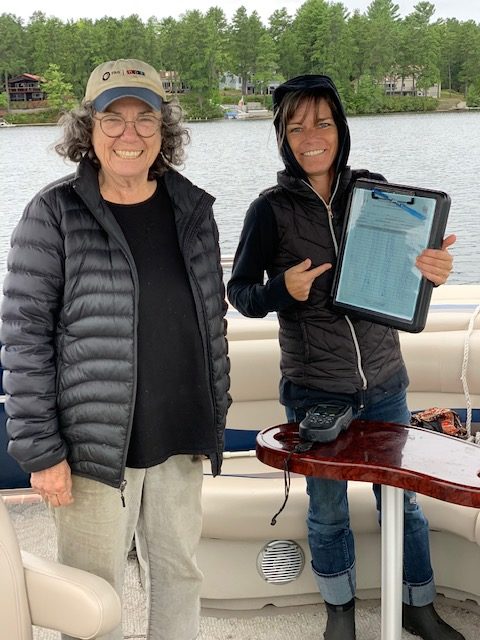 Water quality monitoring is a primary way that scientists assess the health of our lake. It's a long-term activity, meaning that fluctuations from year to year are less important than trends deduced over time.
The Volunteer Lake Assessment Program (VLAP), managed by DES, is at the center of monitoring water quality on state lakes. It relies on volunteers who collect deep-water samples during warm weather months and send them to Concord for analysis and trend-tracking.

The Alliance participates in the VLAP effort for one month annually, working with DES aquatic biologists to collect water samples from designated deep-water locations. VLAP combines these results with all other data collected during the year and publishes annual reports. Links to the latest VLAP reports for our five major water bodies are shown below:
Additional information about the VLAP program can be found on the state's VLAP website.
Learn to read a VLAP report here.